Built for radios, equipping our forces with persistent C4ISR.
Maximizing protection with persistent long-range surveillance & communications.
Providing aerial observation & communications for first-responders.
SPECTRE 2.0
A tether-powered, military-grade quadcopter unmanned aerial vehicle (UAV) that carries multiple payloads of up to 5lbs. This model is designed for radios with unlimited aerial surveillance and communication applications.
Learn More
SENTRY
Our all-weather SENTRY is designed to meet IP54 and MIL-STD-810 standards. Fielded and maintained by our forces flying Silvus, Trellisware, MPU5, PRC-163, and PRC-161 radios. It operates in extreme conditions and is a force multiplier for mission critical situations.
Learn More
JOIN THE TEAM
Hoverfly Technologies is expanding and we're seeking passionate and talented individuals to join our dedicated team of professionals.
APPLY NOW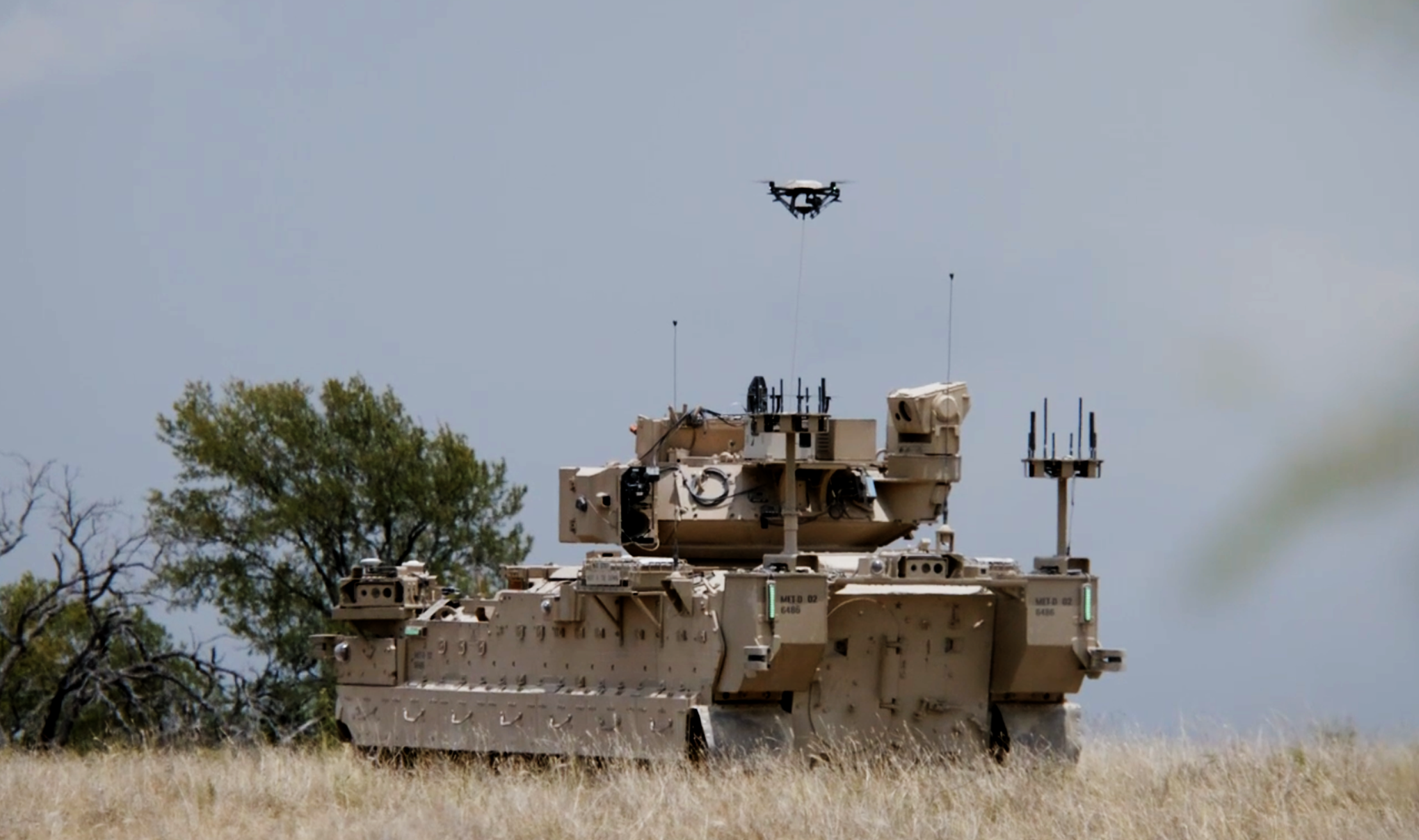 OUR PRODUCT
We are at the forefront of tethered-technology for a reason. Our tethered drones are fielded by branches of the Armed Forces and industry partners to provide a mobile ad-hoc network of flying communications or ISR nodes.
Learn More
OUR TEAM
Hoverfly Technologies is made up of some of the most talented engineers, technicians and pilots in the unmanned-technology industry. We pride ourselves on being a cohort of ambitious minds who persist on building innovation.
Learn More
OUR CLIENTS
Our clients include leading experts in the defense, security, and public safety industries. We deliver groundbreaking aerial monitoring and communications relay solutions for national defense, intelligence, and homeland security customers.
All Your Tactical Needs
The Hoverfly system provides military-grade surveillance, targeting, and communications relay for operating base security, battalion-level communications, ISR missions, and more.
View All